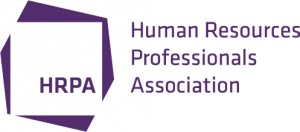 On Thursday, September 22nd, as part of the HRPA Continuing Professional Development Meeting Series, Ron Capelle will be providing a workshop presentation titled: Optimizing Organization Design: Key Factors and Methods for Success.
The workshop aims to help help HR professionals improve their department's functions, the performance of the organization, as well as increase their personal impact by learning about proper alignment of positions, accountabilities and authorities.
Spaces are still available and you can register through the HRPA website.